Classic Gomoku - Singleplayer five in row - global score, Real-time Multiplayer
Backing up? Clearing up? Move your photos to directories by date fast and easy!
Is your device storage full? Move your "Files To SD Card" fast and easy.
Android v.: 5+
It is classic Tic Tac Toe on five. Singleplayer with Global Score and Multiplayer via Internet or via Bluetooth with chat or Two players on one device.
You are pilot a spaceship and your mission is to destroy all enemy ships aliens in each level. As a pilot you have an infinite number of rounds in the gun, a limited number of rockets, activation of the shield, which you for some time protects against enemy missiles or bonus in the form of a double gun. Your life is limited and, as each of the bonus may be increased when collecting jackpots. They appear randomly after the destruction of the enemy. When reaching every fifth round you will receive another round of additional life.
Funny promo background of the game Destroy Aliens (space mission).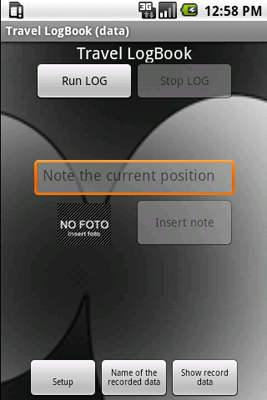 It is a program to saving your actual GPS position at regular intervals. Saving is done directly in HTML format on your external memory card in your phone. The map is then shown on phone to see your route through which you are moving. At each step measurements can insert a comment on the way or you can insert photos from your camera phone.
other applications will grow ... come next time ...